The movie on
the left is
"The Making
of the Poem".
The movie on
the right
is the
moving poem, "Sailing Home"
writtten and recited by
Sherman E. Walgren
Sail Easy's
Autobiography
Click on the book.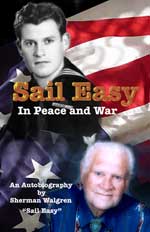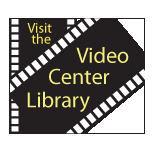 Watch Journey to Tassafaronga not only for remembrances of a loved one,
but for the pure joy of experiencing
a true love of duty, honor,
country and sacrifice.
Journey to Tassafaronga, the movie!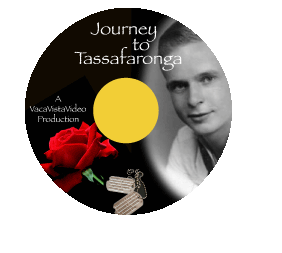 A story of the USS Northampton and her crew.
"I watched the Tassafaronga video.....man, I bet that took some time to put together....very well done.!"
Mitchell Griffith
"I watched your movie. It is fantastic, adventuresome, tragic, beautiful. Took me back aboard. Wish it could play on some TV station, it would make people think. My hat is off to you for a fantastic video."
Sherman Walgren
"This was very touching. I grew up hearing about the USS North Hampton. Sherman Walgren is my favorite and very special uncle. The beautiful quilt of our sail easy is amazing. Although I have not met you , I know that you are a very special person. Thanks for keeping the memories of the North Hampton alive."
Becki Fruth RN - AKA Princess Becki (to Uncle Sherm)
A few comments from viewers:

Northampton Navigation
Sail Easy


19" x 24"



View the movie to experience the inspiration which led to the making
of the quilt and tribute to the USS Northampton.
USS Northampton
tributes and memories.

The easiest way to get
Desert Sailor -
Growing up in the Pacific Fleet
1941-1946
is a toll-free phone call to
Infinity Publishers at
1-877-289-2665
or visit their website at:
www.buybooksontheweb.com
©All work M. Bucklew 2003-2010

Music courtesy of US military bands